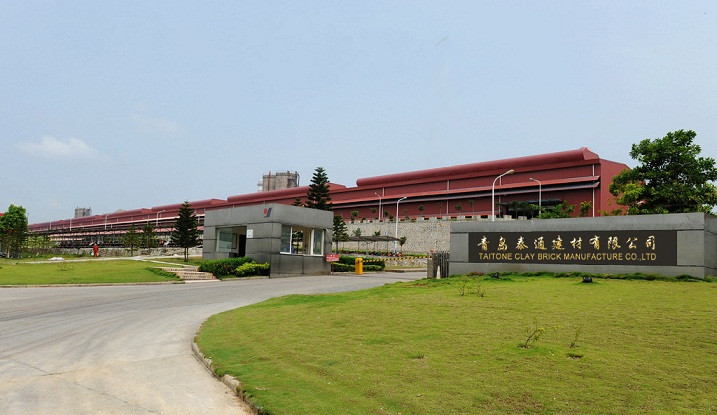 Established in 2006, Taitone Clay Brick Manufacture Co.,ltd. is a leading and professional supplier of fine quality Reclaimed bricks, Used bricks, Old refractory bricks and Antique handmade bricks. All of these second hand bricks come from Chinese old villages and buildings. After our workers picking up and packing, we exported these used old bricks to Korea, Japan, Mid-east and Europe market. We have own water-jet machines to cut these bricks in to slice for wall decoraction. These old red bricks and grey used bricks slice are widely used in coffee bar, shopping mall, villa, BBQ wall etc. We export reclaimed bricks and antique bricks slice more than 10 million pcs each year.

Meanwhile, our clay products mainly include ( Clay bricks paver and Clay Wall bricks, Fireclay bricks,Refractory bricks). Our clay brick factory is located in the hometown of Chinese Clay brick - Zibo, Shandong province. With more than 90 skilled workers,12 techniques and our local special clay earth material, our high quality clay brick annual output is 800000 square meters.
Our Terracotta and Brick Veneer is widely used in different Real Estate and Landscape Architecture projects, such as Square, Road pavement, Driveway ,

Villa yard and Wall, Commercial Building, Superstore, Public cultural places, Art gallery, Museum, Leisure clubhouse, Square, School, Residence, Garden etc. We have always exported our brick to Russia, Korea, Japan, South Africa etc and got good reputation from our long term clients.



For Domestic market, our Clay pavement brick (Road Brick) and Split brick (Wall brick) are used in VANKE Real Estate ( the Biggest Real Estate in China) Projects. There are more than 20 VANKE new buildings in different cities every year,and Taitone bricks are arond these buildings, becauseTaitone has became the Direct Supplier for VANKE since March,2010. Meanwhile, we cooperate with The Top Three Landscape Architectures quoted company (Palm Landscape architecture and PB- landscape), and became the in-direct Supplier for Poly Real Estate

.



Main Products including :

1. Reclaimed bricks, old bricks, used bricks, second hand bricks,antique bricks, old red bricks, used grey bricks slice,
old corner bricks
2.
.
Road Brick: Clay Pavers (Paving brick),Square Brick, Garden and Landscape Brick , Terracotta
, Driveway brick, Pacific Brick, Outdoor brick, Chinese Old brick, Handmade Brick etc.
3.
Wall brick: Facing Brick, Split Brick, Brick Veneer
4. Fireclay Brick, Refractory Brick, Acid-resistant Brick, High-aluminum Brick etc.

Red , Grey Yellow,Coffee(Brown), Chinese Black, Fading Color etc.
Road brick standard : ASTM C902-01a, Wall brick standard: ASTM C216-01a,
Reasonable price, qualified brick and prompt shipment, welcome to contact with us.